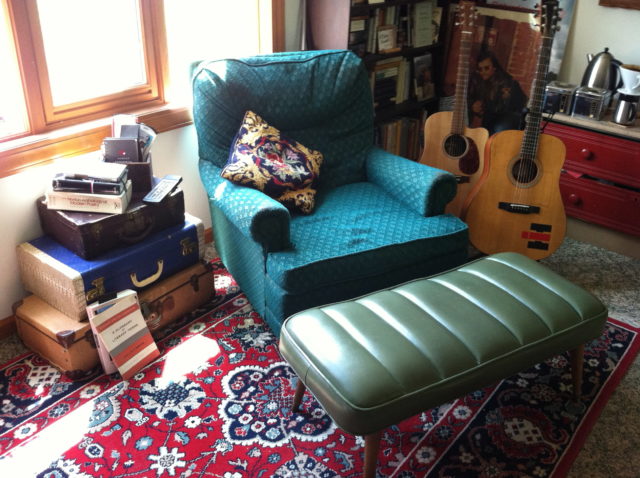 Sometime back in the 1990s I scuffed my knuckles getting it out of grandma's basement. I remember clambering on it at Christmas when I was a tot. Now I share it with my daughter's purple teddy bear.
So much reading in that chair. So much writing. And some naps. It pops up in my writing here and there.
It's all busted down and I think it has probably messed up my back.
It's among my favorite places in the world.