Vulnerability and Long Beds Show in Shell Lake Tomorrow (Friday) Night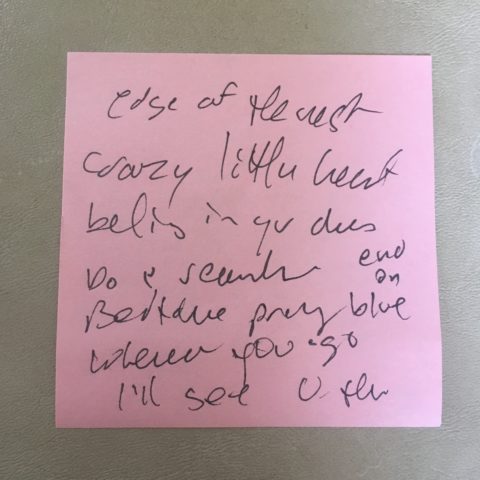 Playing a show in Shell Lake tomorrow night. Hope you can make it. It's an odd and groovy venue run by wonderful people. Ticket info here. Might try out a new song (band doesn't even know about it). Wrote it in a moment of sadness, disappointment (in myself), and vulnerability. Been essaying and thinking about vulnerability a lot lately. How it can lead to grace, gratitude, and mercy. And yet sometimes I wish I was just loud and bulletproof. Today I read a nasty comment about me on the internets. Someone I pissed off somewhere sometime. I oughta sail on, but I ain't built that way. I worry it like a squirrel on a fake acorn. I'll shake it in a bit, and this ain't a pity post–I am wrapped in privileges, surrounded by strong and joyful folk, and there is work to do–but I hope the reflection leads to something brighter.
On a lighter sad note, three of the five doors on the van quit working, so we might gotta line up some alternative transportation! See y'round.