Why I Like the Roughneck Life
Because we don't think this is goofy, or post-ironic. It's simply the ride Donny wanted.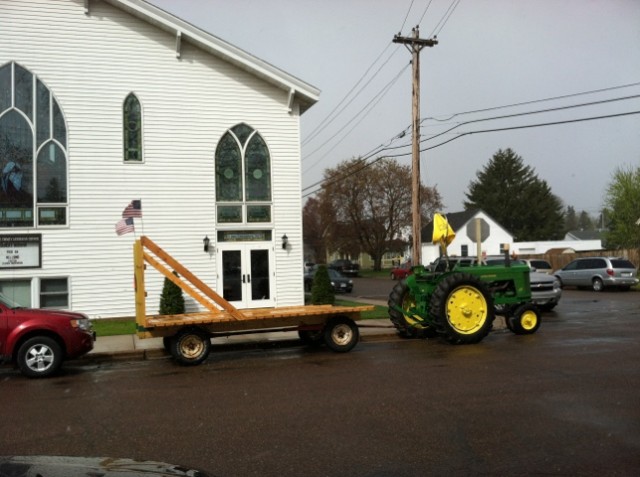 Friends and family – and Donny – aboard.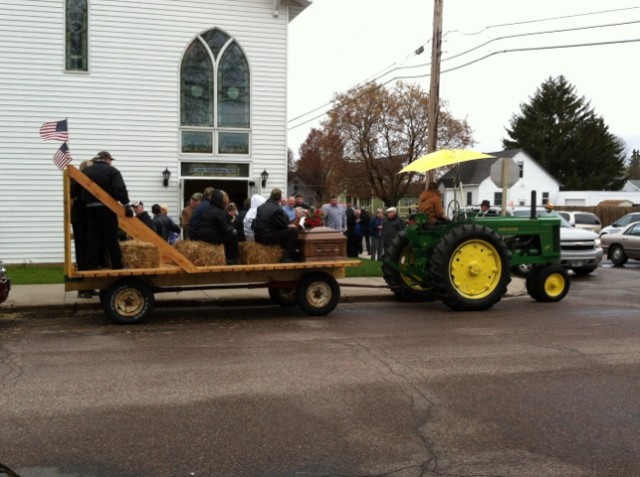 And a slow ride to the cemetery.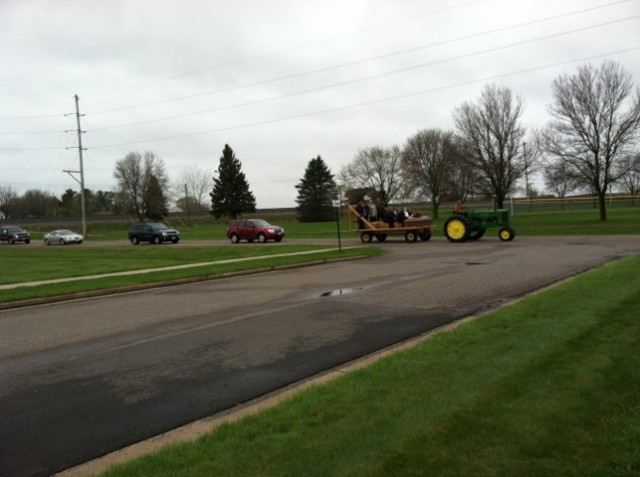 It was cold. Afterward, I went home and started a fire using firewood Donny helped me cut. We have good neighbors around here. Below, Donny and Denny helping me buzz up firewood. Donny is in the camo.