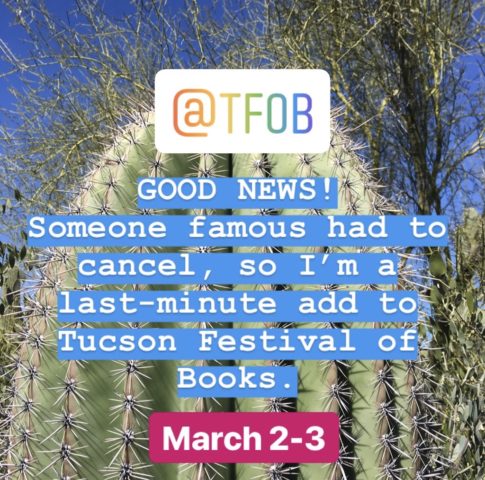 My presentation will be in the Arizona Daily Star tent, Saturday March 2, 11:30 a.m., and is advertised as follows:
Writing From the Middle of Nowhere: A Freelance Life
Best-selling author and longtime freelance writer Michael Perry will share a humorous, frank, off-beat look at writing for a living in "flyover" America. Using a tractor to save unsold books from the dreaded "pulping" machine? Editing with scissors? Poison ivy as a writing prompt? Deriving inspiration from the health insurance premium? Explaining to your brother the logger that you are a "really fast typer"? Known for his entertaining readings and live performances, Perry will also speak to the quiet joy that draws us to reading and writing in the first place.