It's Not All Fountain Pens
Sometimes on book tour, readers arrive bearing gifts: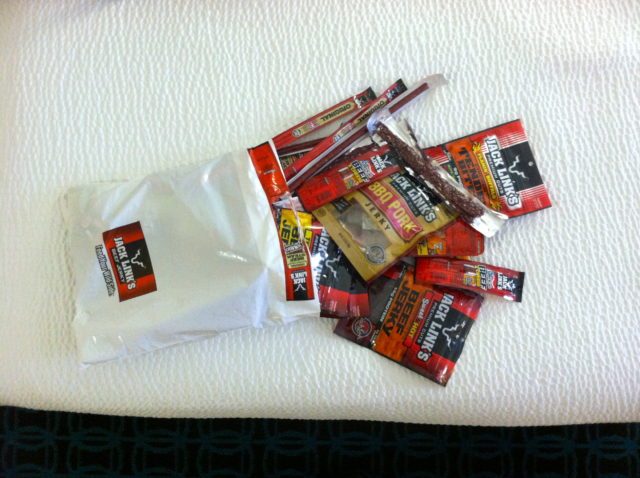 (No hidden sponsorship deal–a guy just bought three books and then said, "Here, I figured you might need this on tour." So a big thank you to him–consider the tour protein situation covered.)
Other cool gifts from past tours here and here.
Tour schedule for The Scavengers is here.