This Was Supposed To Be Last Night's Post
But I couldn't get it to upload.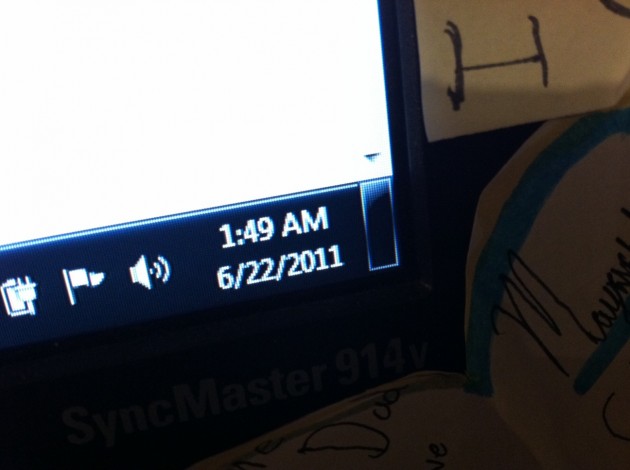 This is when I really got rolling on the writing, finally. Just under three hours of sleep then it was up to fix the chicken coop (the original one, the one on the cover of this book), move the barred rock chicks out of the stock tank and into the repaired coop, clean the stock tank and move in the 50 fluffy yellow meat chicks that arrived today, then move the new coop and chicken fence, then put up pig fence. Never would have finished without the help of my pal Mills, a friend going way back to the "Silver Star" days. We spent the last 30 minutes fencing in a deluge, but got'er done. Yessir. Got'er done.
Now some more writing. And a heart-shaped thought for my wife, who is running the whole show in spite of my ridiculous hours, obsessions, and avocations.