In the company of Mr. Mills, our four-year-old performs the initial inspection: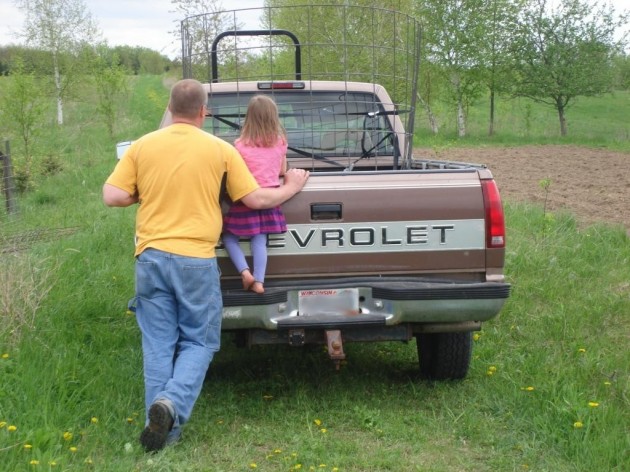 And here we are unloading the last one of five. She goes 18 pounds. How we came to have an 18-pound feeder pig is a whole 'nother story. Workin' on that for the next book…*
*I always get emails when I say that, so: sometime in the Spring of 2012.