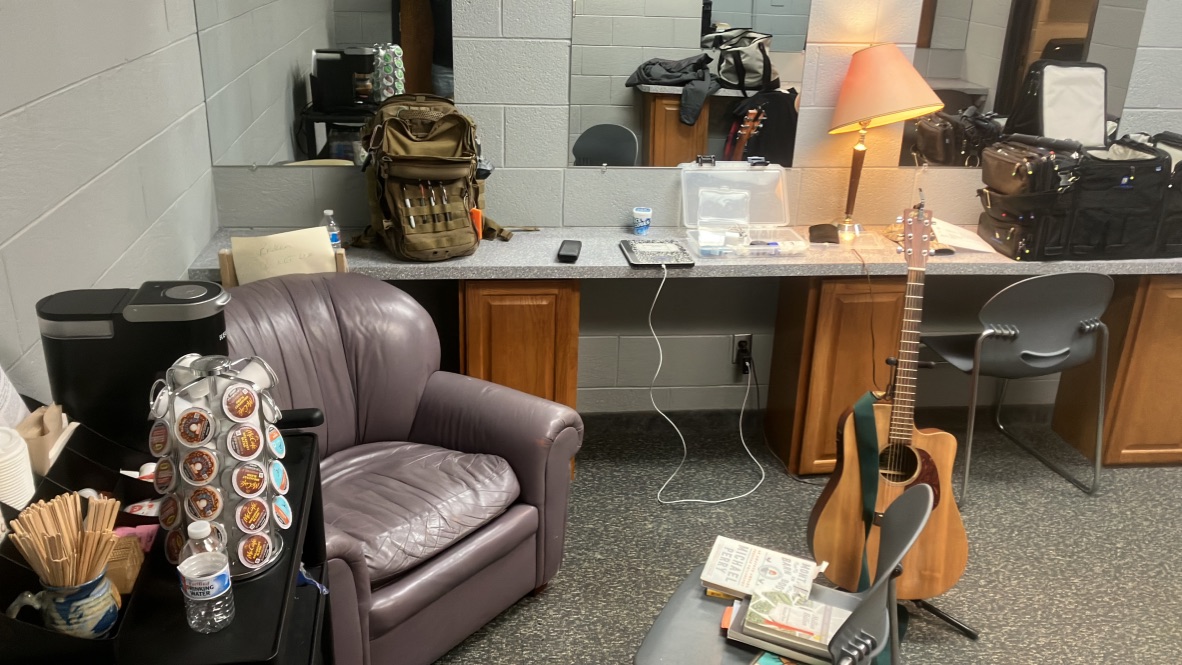 Pre-show still life. Lots of un-hunkered laughter and stories and conversation with folks in Oconomowoc last night, looking forward to another show tonight (sold out, sorry not sorry), then taking it to
The Historic Temple Theatre
in Viroqua next week. Also a great opportunity to re-up this:
"I wish I'd have known you were in town!"
In light of social media sketchiness and the struggles faced by local media outlets, and in light of the notes we get from folks who find out Mike or the band was in town after the mighty 2002 Toyota van leaves town, we respectfully renew our request that you* consider joining our old-fashioned mailing list. Here we explain everything in plain language:
https://sneezingcow.com/mailinglist/
*If you're one of the thousands (!) already signed up, thank you.