This One's Gonna Be Fun But We Gotta Get the Word Out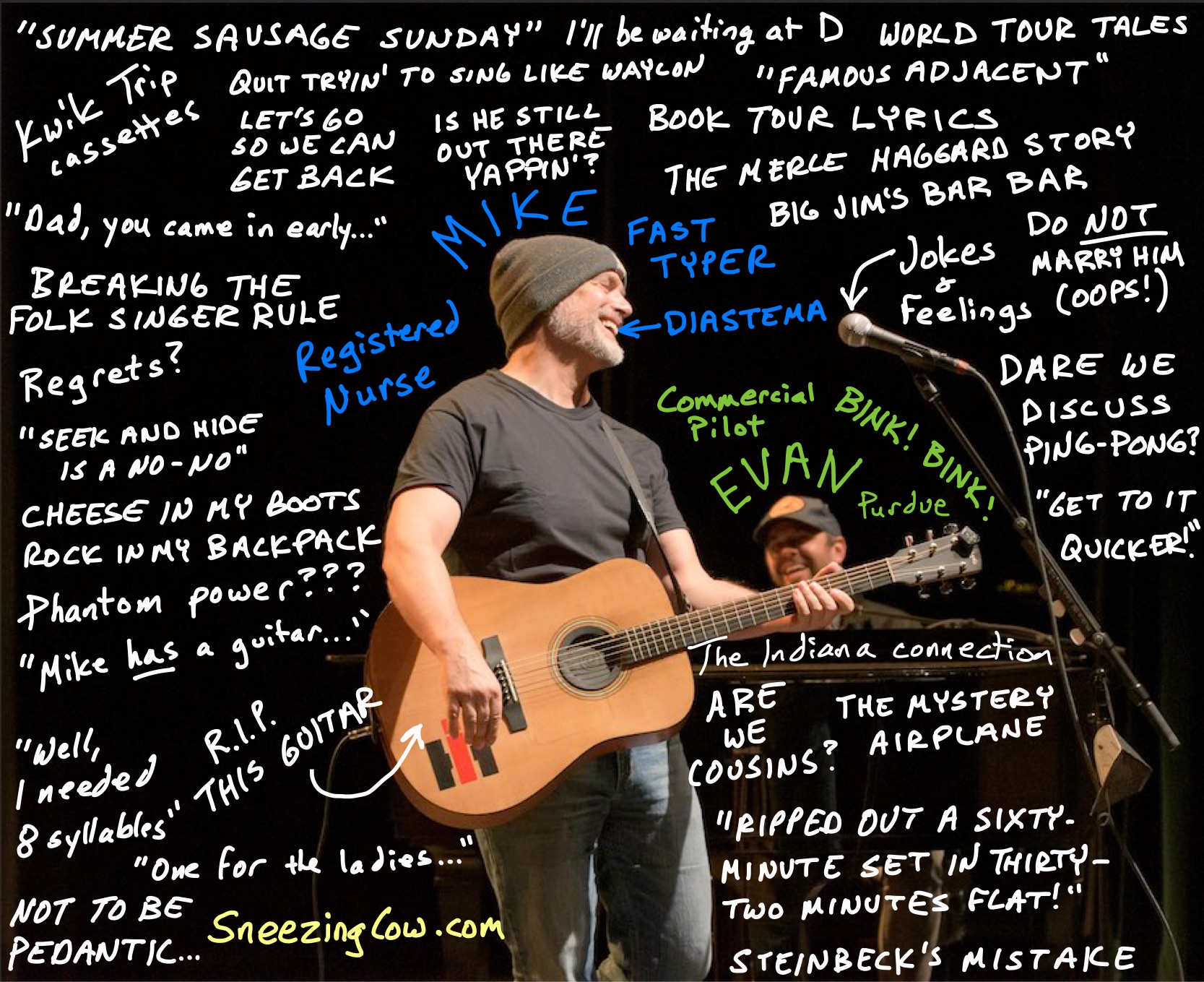 Hey folks, first things first, and I'll lay it right out there: On Saturday, August 20, we're subbing in up at the Lake Superior Big Top Chautauqua for a much bigger name that had to cancel…as a result, this show isn't listed in the brochure or any advance materials, meaning we gotta hustle extra hard to move tickets. We'll work hard to make it worth your while. But then we always do.
Evan Middlesworth is a low-key fascinating fellow. Born in the same Indiana town as my mom, so maybe we oughta do one'a them are-we-cousins tests? Evan has toured all over the world as a musician and a sound engineer, and has run the live mix for names you'd recognize for sure. We met nearly a decade ago when I was looking for a guitar player. Now we've racked up thousands of miles and countless shows together, become good friends (and mortal ping-pong enemies), and when he isn't playing lead guitar or grand piano or reminding me it's one more song and then the break, Evan fires up the ol' single prop and flies me to select gigs. In short, we enjoy each other's company and we'll strike that exact relaxed tone on stage up there at the Big Top as we play some songs, talk about where and how those songs came to be, share a bunch of stories from behind the scenes and the road, and generally needle each other as good friends do. Also gonna introduce a young backup singer for a couple…
We'd sure love it if you can join us. The Big Top is a wonderful venue. Ticket info here. See y'up there.