Signed Copies of the New One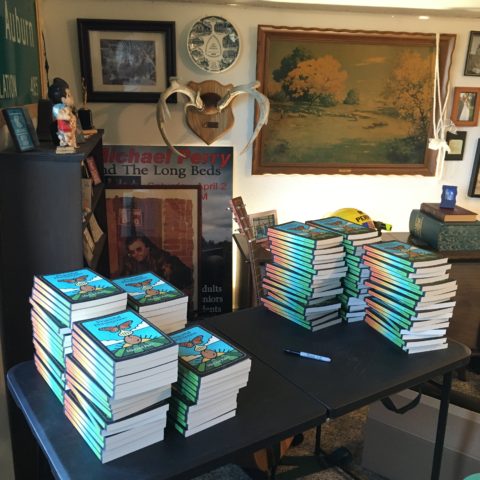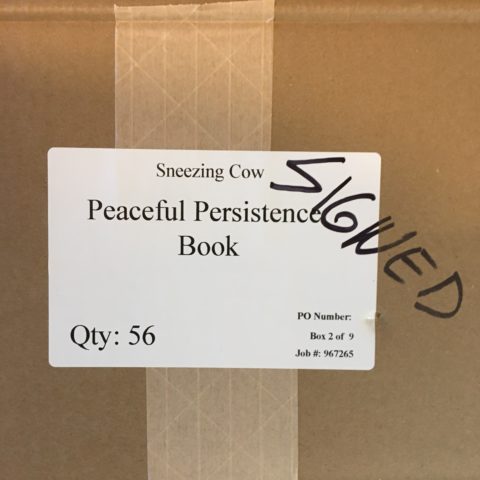 Peaceful Persistence is available all over the place (including your local indie).
Copies ordered directly from Sneezing Cow are signed by Mike (as are all of Mike's titles)…and we're happy to report we just had to sign a bunch more boxes. "A bunch more boxes"…isn't that fun to say?
Also a big thank you to our friends at Ambient Inks, who talked us into doing a T-shirt to accompany this book. We weren't sure about the idea, but the ink-slingers were right, it has exceeded our expectations, and we're doing yet another print run. T-shirt is available solo or as a discounted combo with the book.