Oh sure, a Pulitzer would be nice. Or a Nobel, or a National Book Award, or a MacArthur Genius Grant. But I got this: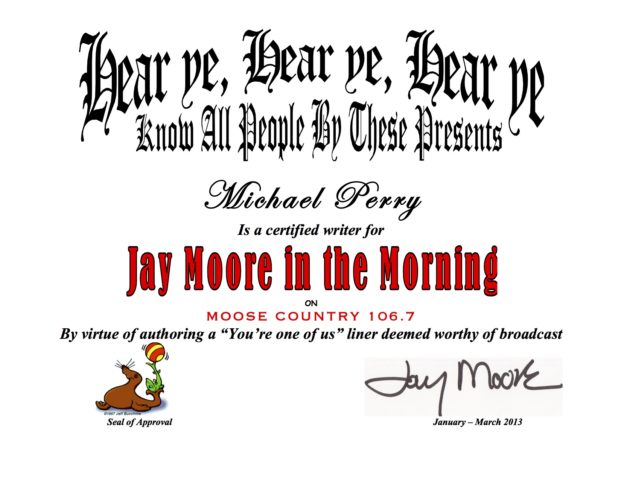 The liner in question: "If you love snow 'cause it makes your yard look just as nice as the neighbors…yer one of us."
More on Moose Country liners here.