Looking for my copy of Feast of Snakes. I know it was on the shelf in the "dining room" (read: bachelor library) of my old house. So I took a chance on this box, one of many, many, many still in the pole barn after the move five years ago.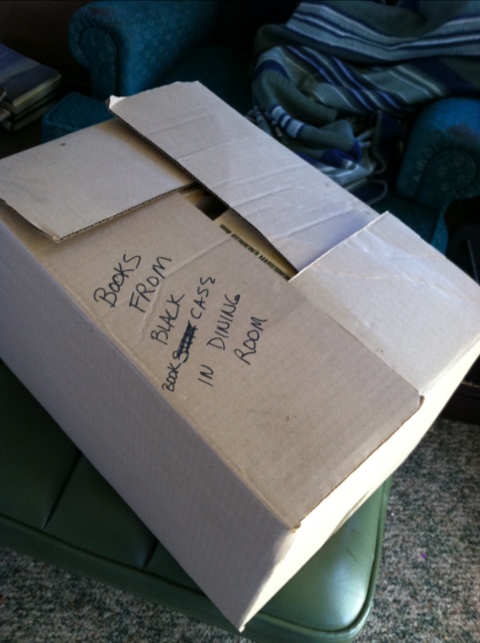 No luck. But my goodness, the evocations. Seeing these books – their spines, their covers, their associations and connotations – was like walking into a class reunion.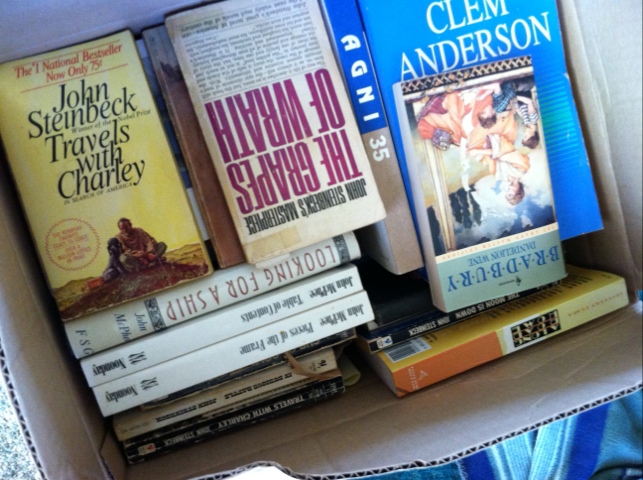 Had to seal the box back up and get back to the typing. Will look for Harry again another time.