Two bands, driving in opposite directions across the same American interstate, manage to pull off a digital meet-up in the middle of nowhere and post a picture: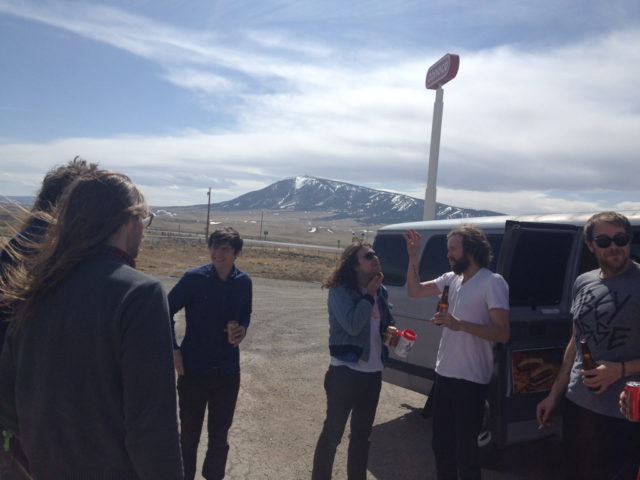 Except that's not the middle of nowhere. That's Elk Mountain. I rode roundup and ran fence lines and cut miles and miles of hay at the foot of that mountain for five years when I worked on the Double 8 Ranch. Climbed to the top a time or two. And I can tell from the Conoco sign that they are one exit down from Carbon County Road 402, which is mentioned in the first verse of "Could Be You," off the album Headwinded, upon which one of the fellows in the bands doing the meet-up (Phil Cook of Megafaun; they were meeting War on Drugs) played harmonica.
It is what it is. And what it is, is groovy.
I miss that mountain. Going to visit it (and the dear friends at the foot of it) this summer.