Mike & Montaigne on Contemplify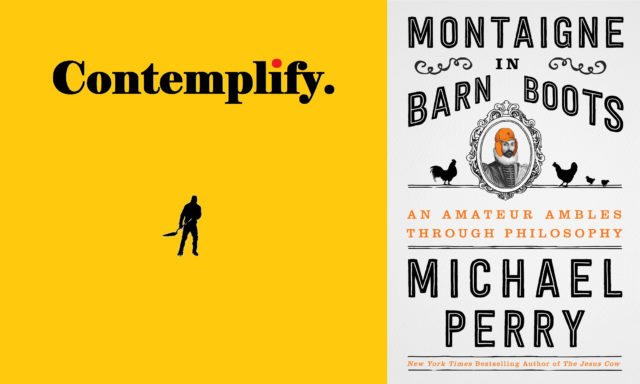 Mike recently spoke with Contemplify host Paul Swanson.  You can listen here or on iTunes.
TOPICS
I'll Find a Way by the Blind Boys of Alabama
Louis L'Amour Books
The Bible
All Quiet on the Western Front by Erich Maria Remarque
How to Live: Or A Life of Montaigne in One Question and Twenty Attempts at an Answer by Sarah Bakewell
Michael Perry and the Long Beds
PEOPLE MENTIONED
Michael Perry and the Long Beds
Phil Cook
Justin Vernon
Bon Iver
Blind Boys of Alabama
LouisL'Amour
Ashon Crawley
Lucretius
Seneca the Elder
Darcy Frey
Balzac
Highlights
SOME OF THE QUESTIONS ADDRESSED:
Let's start with your customized winterized crocs, can you share the need for this footwear?
I hadn't realized that you were a musician until a couple months ago. How does your band, Michael Perry and the Long Beds, pair with your writing life?
Is there a moment from that studio session with the Blind Boys of Alabama that encapsulates that sense of gratitude?
You write from such an authentic place, can you speak to that as an artist?
If someone were going to teach a class on the formation of Michael Perry, what 3 books that formed you would definitely be on that syllabus?
Can you share with all of us how a kidney stone introduced you to the work Michel de Montaigne?
Was there any particular Montaigne essay that particularly spoke to you?
The juxtaposition of your viewpoint on marriage and Montaigne's was comical, practical and touching. I've heard it said that each marriage is it's own country, with it's own language and cultural norms. Were there any particular stories of Montaigne's marriage that surprised you?
What drink would you pair with this conversation on Montaigne?