Me and Montaigne in Washington Depot, CT, Today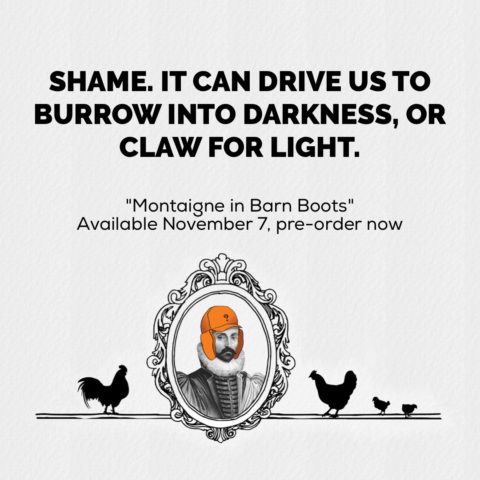 Hickory Stick Bookshop, Washington Depot, CT, 2 pm today. Details here.
Whether grabbing an electrified fence, fighting fires, failing to fix a truck, or feeding chickens, in Montaigne in Barn Boots Michael Perry draws on each experience to explore subjects as diverse as faith, race, sex, aromatherapy, and Prince. He also champions academics and aesthetics in a book that ultimately emerges as a sincere, unflinching look at the vital need to be a better person and citizen.
Michael Perry is a humorist, radio host, songwriter, and New York Times bestselling author of several nonfiction books including "Visiting Tom" and "Population: 485" as well as a novel, "The Jesus Cow". Perry lives in northern Wisconsin with his family. You can learn more at his website http://www.sneezingcow.com.
"Montaigne in Barn Boots": "Perry's poignant, balanced, achingly funny prose is more than an ode to or critique of Michel De Montaigne. Instead Perry uses the original essays to better understand his own life and bring a bit more humanity to an increasingly divisive world" – Los Angeles Review of Books