Scavengers Paperback Now Available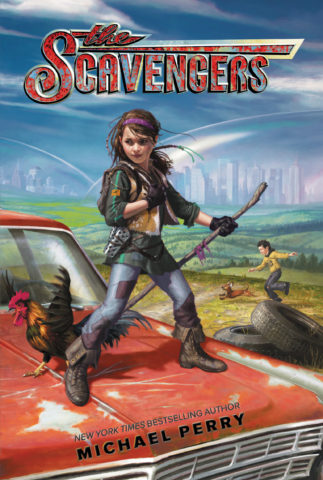 Now in paperback…and all copies ordered through Sneezing Cow store are signed by Mike.
Her family gone missing, Maggie (AKA: Ford Falcon!) is on a quest to rescue them. Armed with a SpitStick, a ToothClub, an attack rooster named Hatchet, and the poems of Emily Dickinson, Maggie battles GreyDevils, Solar Bears, a pair of creepy goofball bad guys, and crazy corn that grows so fast it crackles. In the end, she turns to the truest weapons she possesses: her very own muscles, ingenuity, and razor-tongue wit.
Order signed copies here.