She's back in the house now, along with the purple bear she calls Star-Bottom.*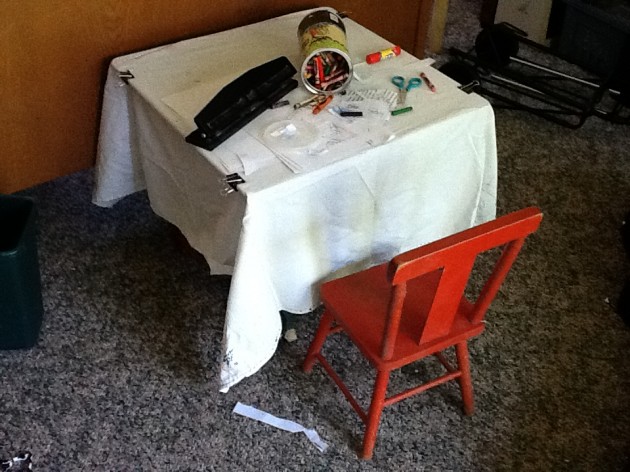 The table was made in the 1940s by my grandfather for my father.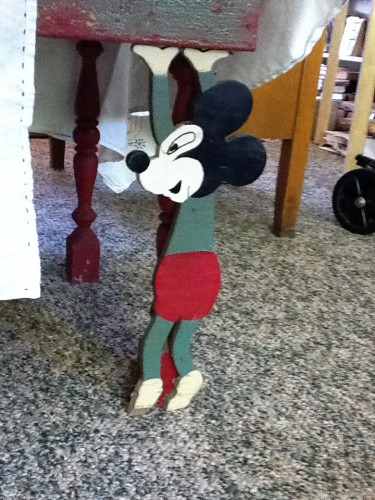 I think his take on Mickey was abstract enough that the trademark attorneys at Disney will direct their efforts elsewhere.
*Yes. I know. The real Star-Bottom is probably shaking it somewhere even now.