Wisconsin Trails Tractor Tale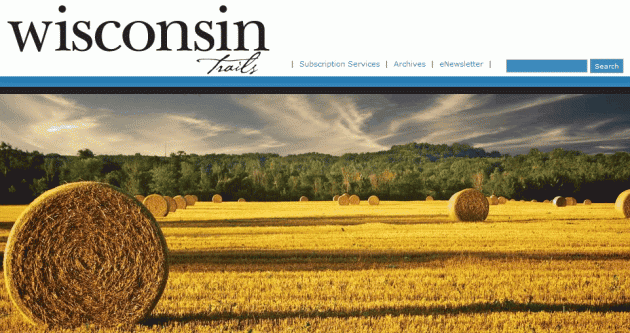 The latest issue of Wisconsin Trails magazine is out. I'm honored that the "My Wisconsin" section contains an essay I wrote about my Dad's first tractor, a hard-working Massey-Ferguson 135. The essay is excerpted from My First Tractor, a wonderful collection available from Voyageur Press.
The May/June issue also includes articles about musky fishing, dirt-track racing, fine dining in Monticello, Frank Lloyd Wright's Taliesin, and a "Last Word" essay by my mentor and one of those folks on my "without-whom" list, John Hildebrand. John's book Mapping the Farm is tremendous (the section on the bull overdosing on apples is worth the price alone), and his A Northern Front deeply influenced my evolving feelings about sense of place.