I've done several posts about the 2009 Red Power Parade (perhaps because I got to be grand marshal of a parade consisting of nothing but International Harvesters…surely a Top Ten country boy moment) (as a result of this book), and here's another one inspired by an email I just received from Jean Cointe, an International Harvester dealer and aficionado from France.  Seems Jean was clearing out his digital camera and found these two photos: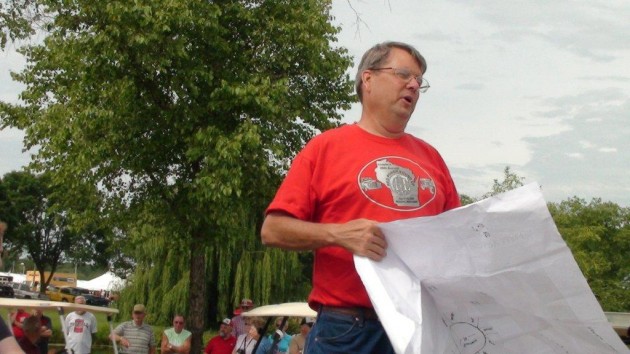 Fearless leader "Other Mike" reviews the parade route.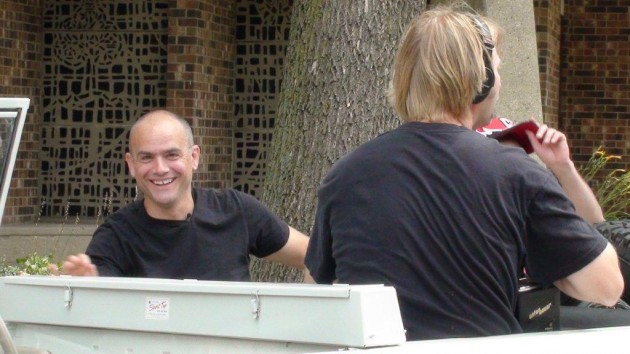 You may be the Grand Marshal, but when the Scout runs dry halfway through the parade, you will bail out and push just like everybody else!