We are working on a new Long Beds album. I'll explain more when the album is finished (it'll be a few months).  For one of the songs, we needed about 7 seconds of the sound of an airplane.  Available online in roughly .32 seconds.
But why go online when you can record the real thing?  Here's Jaime at work: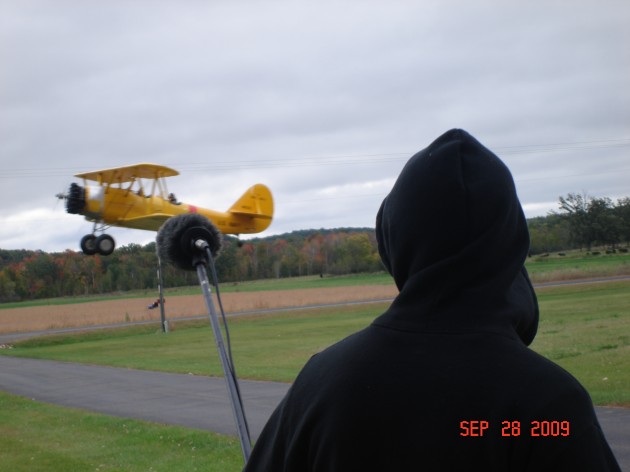 That's a World War II vintage N3N.  An open-air two-seater.  Piloted from the rear cockpit by Captain Tim.  This is the airplane that appeared in Coop.
When the "work" was done, we all got to take a ride.
It was a pretty fun day.  "Pretty fun" is Midwestern Scandinavian for "YEEEEEHAAAAWWW!!!!"
Here's some video:
This one ends with Brother Jed doing a thunderous fly-by:
Jaime takes to the air:
Jaime ate a doughnut before he flew.  He did keep it down.  Or up.  Inside, anyway.
We were grinning up there near the clouds, but we were also flying with the memory of Jake.