Michael Perry article in the Sun-Argus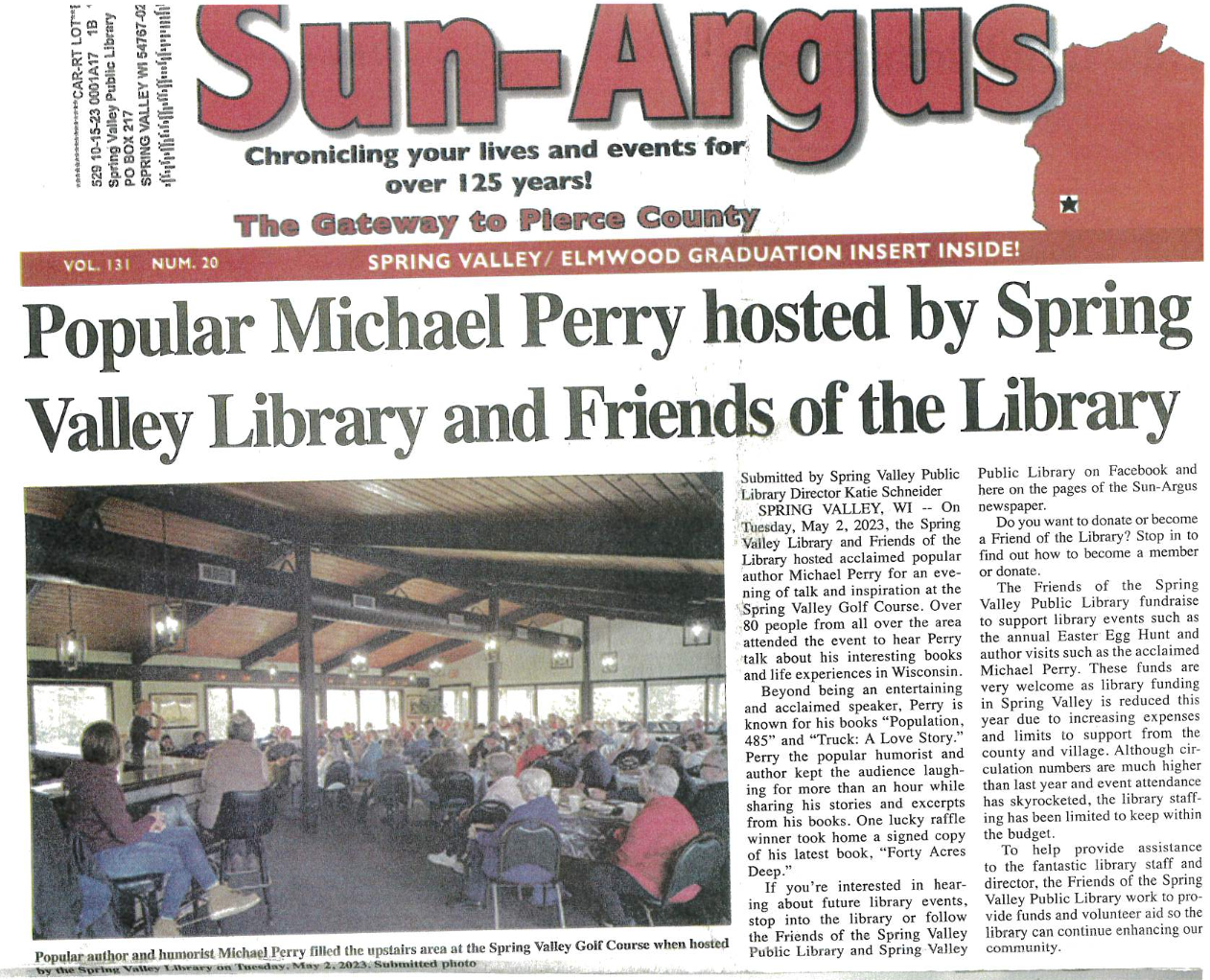 Howdy folks:
Back in May, Mike gathered up with a sold-out crowd at the Spring Valley Golf Course for an event hosted by the Spring Valley (Wisconsin) Public Library and Friends of the Library to tell stories and perform selections from his books, including his latest Forty Acres Deep. The Sun-Argus wrote a lovely article about this fun-filled night. The digital version of the story is available here.
If you would like to have Mike speak at your event or play the roughneck ballads and freight train rockers of Michael Perry and the Long Beds, feel free to contact by clicking this link.