Forty Acres Deep book information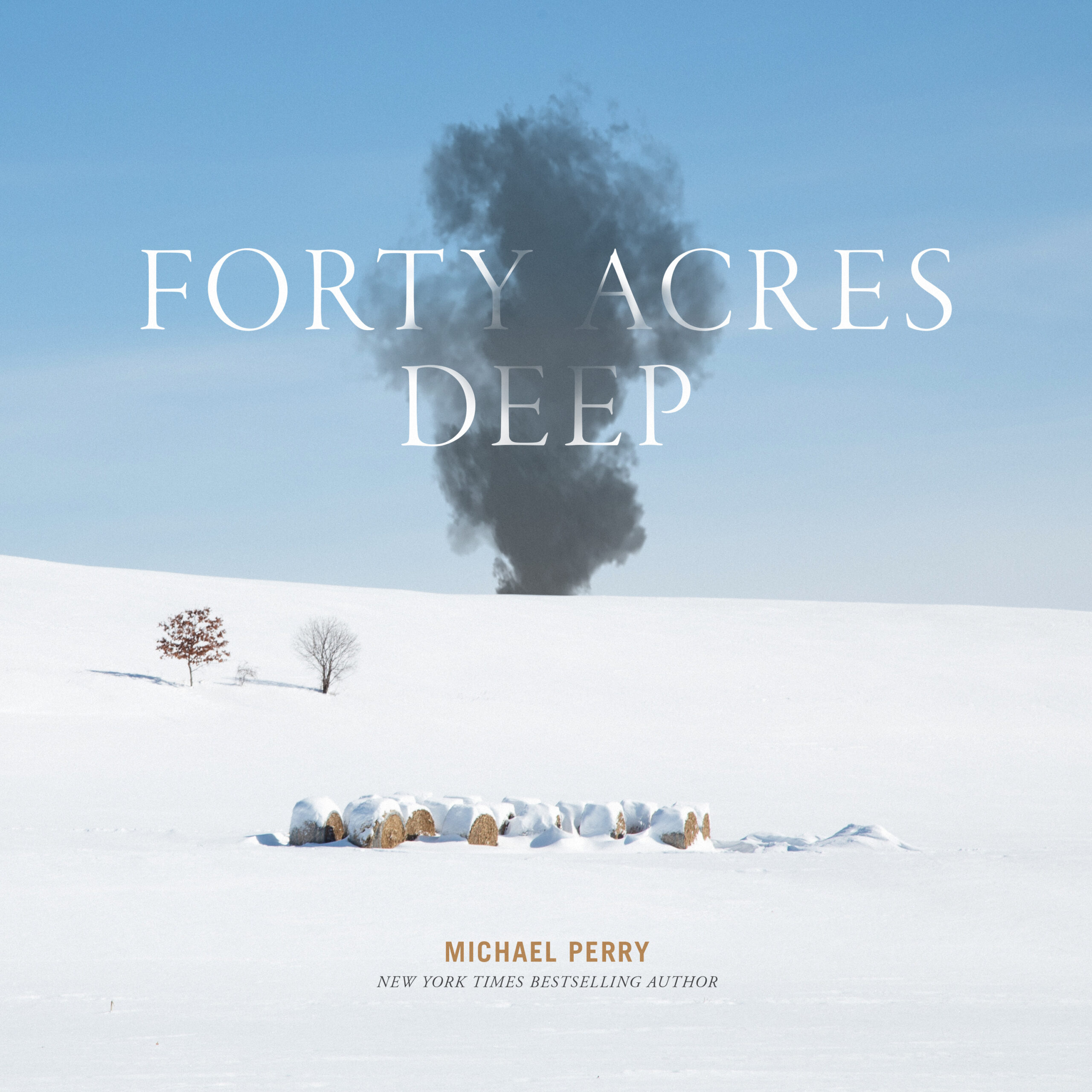 As word spreads, we keep getting more inquiries about Mike's book Forty Acres Deep, and–more specifically–where to find it.
Below are the basics. And then, at the end, the story of why the book isn't "in bookstores everywhere" (but can be, if you ask).
The Sneezing Cow store has all of Mike's publications and recordings, including lighter farming fare. This direct link to Forty Acres Deep also contains many of the outside options listed below. NOTE: paperback versions ordered directly from SneezingCow.com are signed by the author, printed locally, and shipped by a local small business.
If your local independent bookseller doesn't have it in stock, let them know it is distributed by Ingram. They will know what that means and can place an order. They can also order at quantity discount directly from our local SneezingCow distributor.
If you'd like to order the book online but still support the independent bookseller of your choice, order through Bookshop.org, using this link.
Direct Amazon link.
WHY ISN'T THIS BOOK "IN BOOKSTORES EVERYWHERE?"
From Mike: No big conspiracy. As a rural-dwelling self-employed writer for three decades now, I've done a lot of work with major publishers as well as a lot of Do-It-Yerself. In this case the big publishers weren't interested. So we–our little crew of 2 or 3, depending on the day–chose to go the homemade route. That means we don't have major promotion. We don't have national sales reps. We set up our own distribution. We make the book available on all platforms, but we also try to keep as much local as possible. Copies of Forty Acres Deep ordered directly from our site or purchased at my live events were printed within 15 minutes of our mailbox. Order fulfillment and shipping is handled by a family business next to a red barn less than four miles from the room where I wrote the book and am typing this note now. I write from the heart but also keep an eye on the mortgage, so I don't want to come off as preciously self-righteous–tryin' to make a living here–but we are pleased that some modest amount of this book's proceeds are cycling directly back into the local economy. If that makes it a little tougher to find, I'll take that chance. My whole career was built on word-of-mouth and approaching writing like my farmer father did. Just do them chores. 
ARE THERE TWO "FORTY ACRES DEEP?"
Yes. The title of the book is the same as the title of a song Mike wrote and recorded with his band a few years back. The subject matter is similar, although the characters are not. Video of the song is here. Shot on Mike's farm with his faithful snowplow truck.