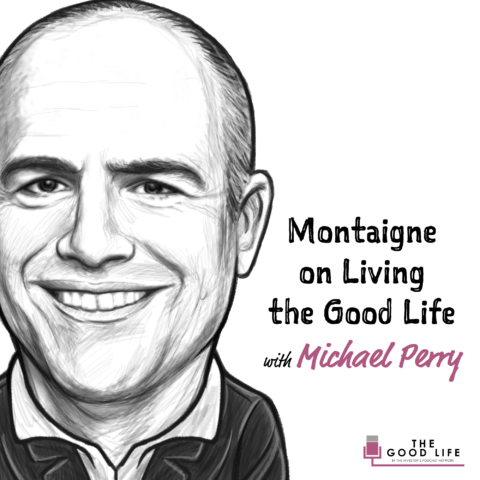 This was a most enjoyable conversation with a host who was thoughtful, engaged, and prepared. We discussed the books Montaigne in Barn Boots, Population 485, and more:
Why we see ourselves in Montaigne when we read The Essays
How Montaigne shares his curiosity about the world with us
How Montaigne can help us survive in a politically divided world
What we learn about ourselves by reading Montaigne
Why it's important to contemplate death (at least a tiny bit) every day
Why Montaigne is more about opportunities to be explored than systems to be followed
How Montaigne changed Michael Perry's life for the better
P.S., I realized after the fact that I'm 55, not 56. My own kids helped me with the math.
P.P.S., if this is your first visit, my other books are here and my "Voice Mail" mini-podcast is here.