Michael Perry Re-Release Of Clodhopper Monologues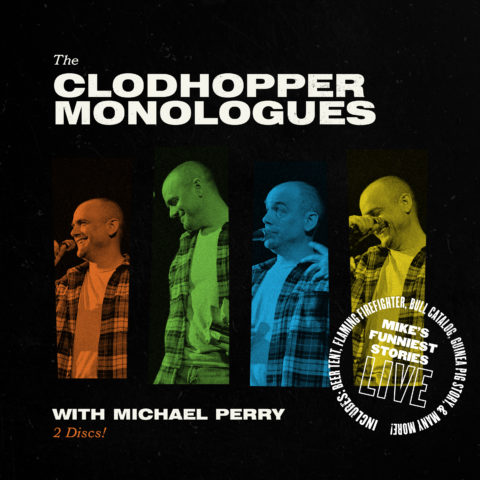 Howdy folks,
Back before we were all navigating a new reality, we were set to re-release "The Clodhopper Monologues," a live-audience humor album containing what in my little world qualify as 'greatest hits,' including the beer tent story, the bull catalog bit, and the guinea pig story. We're happy to report the full double-album is now available to stream, digitally purchase, or order as an old fashioned CD.
You can purchase a download of the recording here (look for the purple button!). If you prefer Audible, you get the album here. (Note, some online vendors may display the old cover art…it's still the same live content). If you still like shiny physical things, you can order the double-CD from the Sneezing Cow webstore. If streaming is your fancy, the album is available at Spotify and all other major streaming platforms.
We just did a little playback here, and man it was good to hear the sound of people gathered up and laughing together.
See y'down the road,
Mike