Me and Montaigne In Connecticut Today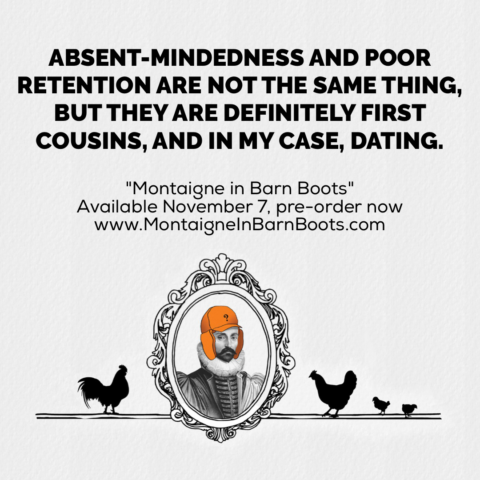 Barnes & Noble on the UConn campus, 6 pm today. Details here.
Whether grabbing an electrified fence, fighting fires, failing to fix a truck, or feeding chickens, Michael Perry draws on each experience to explore subjects as diverse as faith, race, sex, aromatherapy, and Prince. He also champions academics and aesthetics in a book that ultimately emerges as a sincere, unflinching look at the vital need to be a better person and citizen.
Michael Perry is a humorist, radio host, songwriter, and New York Times bestselling author of several nonfiction books including "Visiting Tom" and "Population: 485" as well as a novel, "The Jesus Cow". Perry lives in northern Wisconsin with his family. You can learn more at his website http://www.sneezingcow.com.
"Montaigne in Barn Boots": "Perry's poignant, balanced, achingly funny prose is more than an ode to or critique of Michel De Montaigne. Instead Perry uses the original essays to better understand his own life and bring a bit more humanity to an increasingly divisive world" – Los Angeles Review of Books