Announcing Population 485 Posters
Worked with some local talent to put together two posters based on Population 485:
POPULATION 485 "SUMMER HERE" POSTER
Inspired by the opening paragraph of Population 485, this poster features the original collage art of Chippewa Valley artist Lori Chilefone above the words of Michael Perry. (For ordering information or more details about the poster and elements of the collage–including insider info on Phoebe and the butterflies–click here or on image.)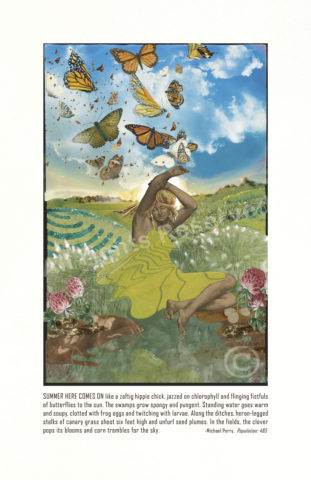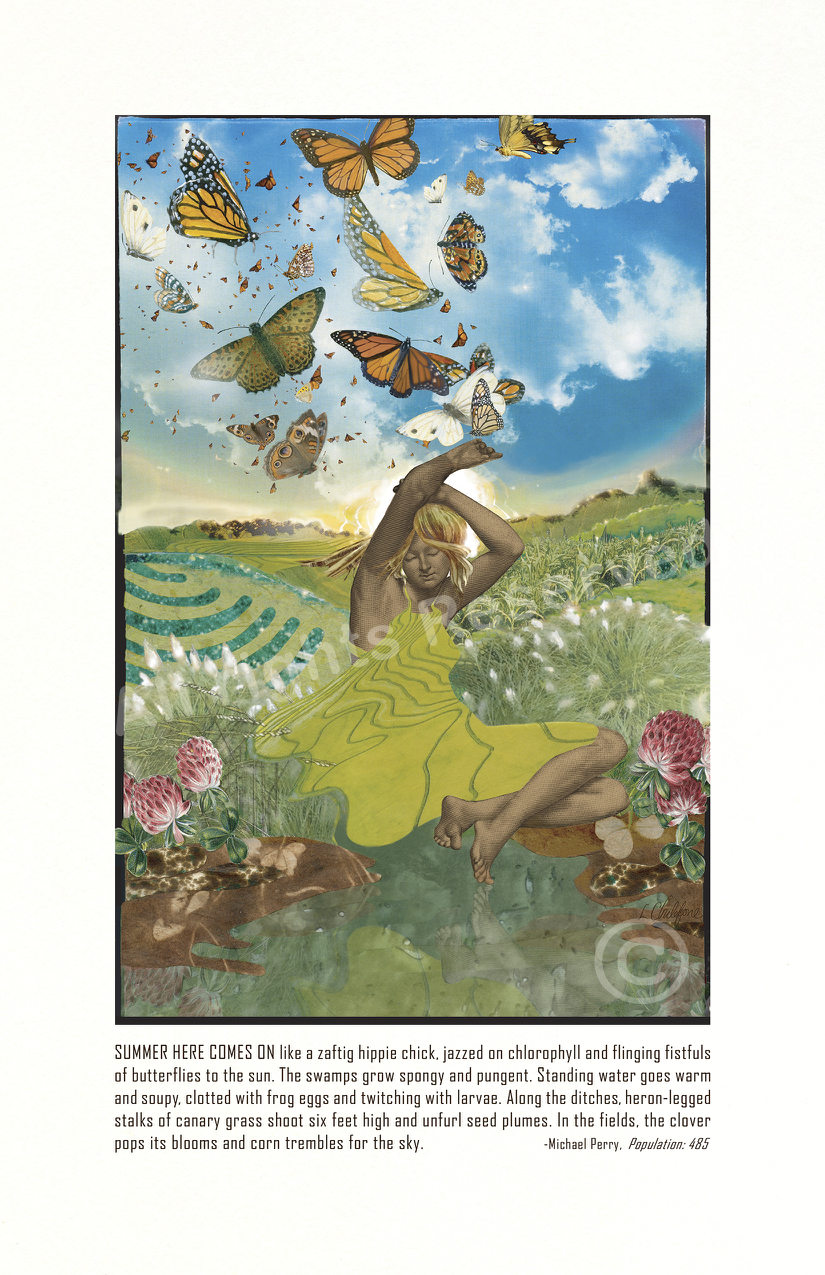 "POPULATION 485: ON STAGE" POSTER
Promotional poster for the stage adaptation of Michael Perry's bestselling memoir "Population: 485." Design by RT Vrieze of KNorth Studios. For more details and ordering information, click image or here.