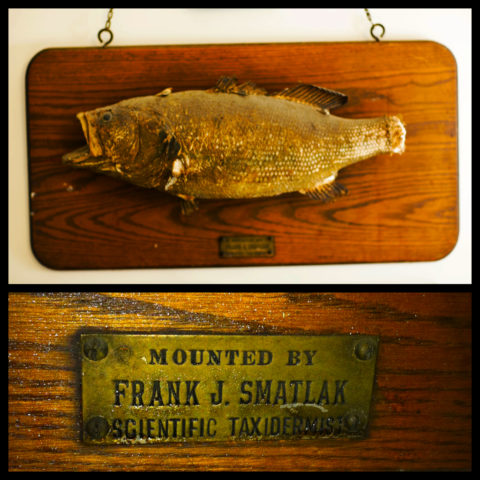 I have achieved the decor known as Midwestern bachelor eclectic, which is to say the large finless bass my great-grandfather caught hangs just below the picture of Johnny Cash, which is nicely accented by the vintage International pickup postcard. Whenever I am asked why I keep the bass, I point to the brass plate screwed to the wooden plaque, clearly stating that Frank J. Smetlak was a scientific taxidermist.
               – from Truck: A Love Story
Received an email out of the blue from the granddaughter of Frank J. Smatlak, who tells me Frank was from Haugen, Wisconsin, but also spent time in Wisconsin Dells, Rice Lake, and Eau Claire before dying in 1964–the year I was born. She also kindly points out that in Truck his surname was misspelled with an "e," so as is standard Sneezing Cow policy, we now add this to the "Oops!" file.