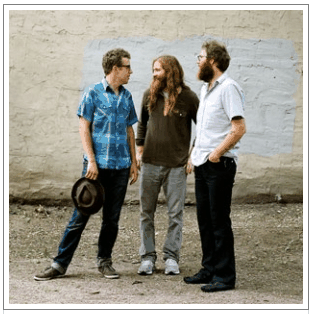 UPDATE: THE NEW MEGAFAUN ALBUM IS NOW OUT (AND AVAILABLE RIGHT HERE).
Brothers Phil and Brad Cook used to come to our farm and hang their runny little noses over the sheep fence to see our lambs every spring. Later in life Phil was a Long Bed for a while (he and that Justin feller played with me at my wedding during the talent show portion) (yes, my wedding had a talent show portion) (actually Phil was a pre-Long Bed) and you can hear his banjo and harmonica on Headwinded. Also this month he became a Dad!
All this to give context to how pleased I am to see the Cook brothers and their friend Joe get the attention they've earned … in Rolling Stone, no less.
P.S. Phil is the one missing a beard. Brad is the tall dude. Joe is…well, seriously, I've given you enough clues.