Gonna Be On TV in Minnesota (of all places!)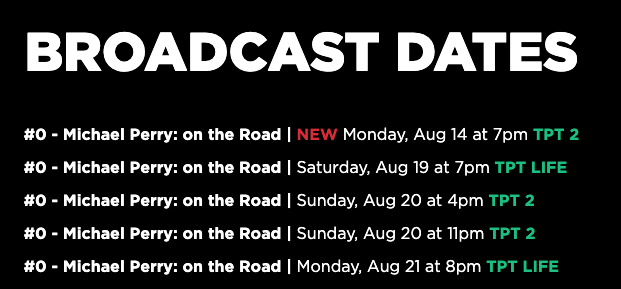 Thank you to Neal Justin for taking the time to interview Mike about his PBS special and write up this gracious piece in the Minneapolis Star-Tribune.* Mike will be live on TPT2 Monday, Aug 14 at 7pm. Additional info on air times and places here.
*Note: The La Crosse Pump House event will be Mike as solo humorist. Also, as Mike always says, he is "of and from New Auburn, Wisconsin" and you can still find him in Chippewa County on a regular basis, but he currently receives his mail down the road a few miles in Eau Claire County.