Mike live on the radio in Wisconsin – Friday, July 7th at 10 a.m.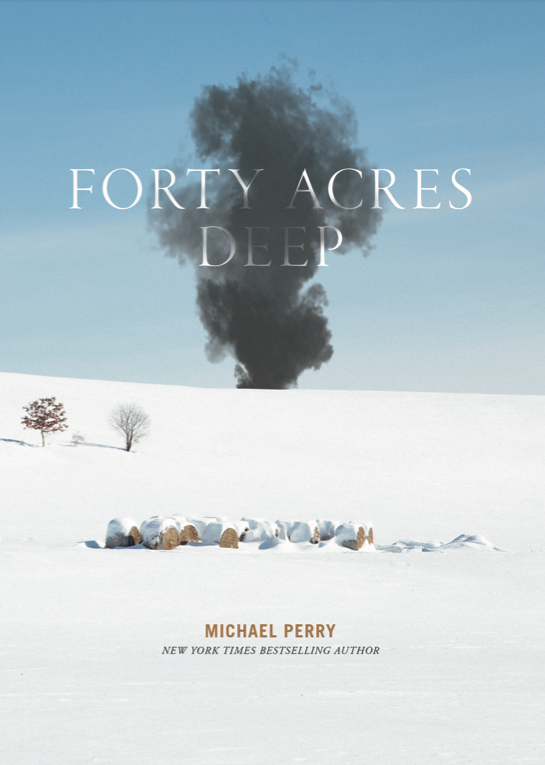 Mike will be appearing live on the "Route 51" radio show tomorrow at 10 a.m. CT along with Joy Kirkpatrick. See the list below for stations in your listening area. The show is not streaming live, but will be archived at wpr.org/route51.
Shereen Siewert welcomes Wisconsin bestselling author Michael Perry and University of Wisconsin Center for Dairy Profitability Farm Succession Outreach Specialist Joy Kirkpatrick for a discussion on farmer wellbeing and mental health. Perry shares highlights from his latest book, Forty Acres Deep, which chronicles one fictional Wisconsin farmer's struggles, while Kirkpatrick, a certified adult mental health first aid trainer, discusses the unique challenges faced by Wisconsin's farming community.
Mike and Joy will also be discussing similar issues in person as part of the Morrill Lecture Series at the Octagon Barn on July 18th at 6:30 PM. The event is free and welcome to all. More details here.
"Route 51" can be heard Fridays at 10 a.m. on the following stations:
• 88.3 WHWC (Menomonie/Eau Claire)
• 88.7 WRFW (River Falls)
• 930 WLBL-AM Auburndale/Stevens Point
• 91.9 WLBL-FM and 101.3 W267BB-FM Wausau
• 99.1 W256CZ-FM Stevens Point
• 100.9 W265DC-FM Marshfield
• 90.3 WHBM-FM Park Falls
• 89.9 WHSF-FM Rhinelander/Eagle River
• 89.1 WHAA-FM Adams/Wisconsin Rapids
The show is also repeated Fridays at 7 p.m. on 90.9 WHRM-FM Wausau.
The show will be archived at wpr.org/route51.