Caramel Crisp in Oshkosh, WI selling Forty Acres Deep and other titles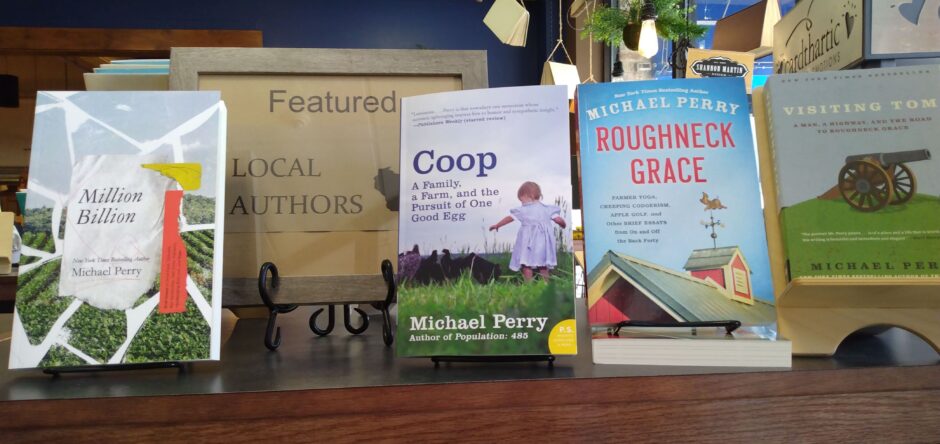 Howdy Folks!
My life as a writer would not exist without indie bookstores. The bookstore at Caramel Crisp Corner just received more Michael Perry titles along with previously ordered copies of Forty Acres Deep. Swing by and grab a copy from them at 200 City Center D in Oshkosh, WI 54901. Phone: (920) 231-4540. Besides a nice little independent bookstore, they also feature a great cafe, ice cream, caramel corn, toys, and gifts. 
They are open Monday – Friday 7:30am – 7pm, Saturday 8am – 5pm, and Sunday 8am – 4pm.
You can also visit Caramel Crisp Corner online: 
Web: https://www.caramelcrispcorner.com/
Facebook: https://www.facebook.com/Bestcookiesever 
Instagram: https://www.instagram.com/caramelcrisp/
Indies, Forty Acres Deep and other Michael Perry titles are available via Ingram. If you are interested in placing a bulk wholesale order (no minimum quantity) of signed copies of Forty Acres Deep (or Million Billion, Peaceful Persistence, and Hunker), please email [email protected] for more details.