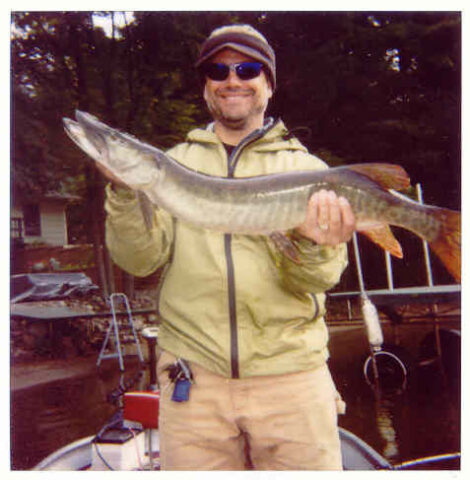 I wrote about musky fishing and what led up to the photo above in the book Danger, Man Working:
Hanson, whose curly hair turned white long ago, is fishing a bucktail specially constructed to slip through weeds without snagging. He designed the lure himself, but as he points to a tackle box jammed with lures of every concoction, he says, "There's nothing new under the sun . . . everything's a variation on a theme." His take on all the doodads available to today's musky hunter is equally dismissive. "I used to study solar tables, lunar tables, subscribe to all the magazines, learn all the theories. Now my theory is that the best time to go musky fishing is whenever you can make it!"
Mr. Hanson died in the year following that fishing trip. What a pleasure it was to share that day with him. It remains a treasured memory.