Michael Perry on Facebook Live Tonight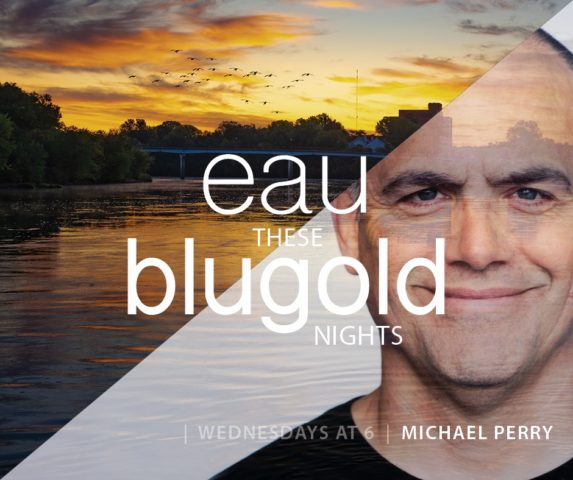 Tune in TONIGHT and join Michael Perry at 6:00pm on Facebook Live for the UW-Eau Claire Alumni series, "Eau These Blugold Nights!," an opportunity to enjoy an art or craft shared by a Blugold host, or to engage with a Blugold sharing their knowledge or research area. The event will be streaming on Facebook here.
Michael Perry, University of Wisconsin-Eau Claire class of 1987, has been going live and reading his original works from his "little writing room above the garage" since safer at home became the norm.
Michael Perry is a New York Times bestselling author, humorist, playwright, and radio show host from New Auburn, Wisconsin, where he serves on the local volunteer fire and rescue service and is an intermittent pig farmer.
Perry's bestselling memoirs include Population: 485 (recently adapted for the stage), Truck: A Love Story, Coop, Visiting Tom, and Montaigne in Barn Boots: An Amateur Ambles Through Philosophy. He hosts the nationally-syndicated "Tent Show Radio," performs widely as a humorist, and tours with his band the Long Beds (currently recording their third album). His three live humor albums include Never Stand Behind A Sneezing Cow and The Clodhopper Monologues, and can be found online at www.sneezingcow.com.
Fresh from the presses is Perry's most recent book Million Billion: Brief Essays on Snow Days, Spitwads, Bad Sandwiches, Dad Socks, Hairballs, Headbanging Bird Love, and Hope. Million Billion is a fresh collection of "Roughneck Grace" columns originally published between March 27, 2016 and March 25, 2018. Million Billion is available for purchase now here.