Roughneck Grace (The Book) Sale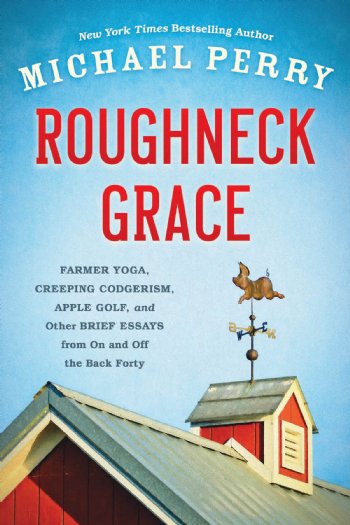 SIGNED COPIES ON SALE UNTIL AUGUST 31: Every Sunday the Wisconsin State Journal runs "Roughneck Grace," a weekly column written by Mike. Roughneck Grace: Farmer Yoga, Creeping Codgerism, Apple Golf, and Other Brief Essays from On and Off the Back Forty is a collection of these mini-essays that picks up where From the Top (also currently on sale) left off.
NOTE: This book includes one of the most popular pieces Mike has ever written–the "Gratitude" essay.
Recently, Mike spoke about Roughneck Grace with John Busbee, host of The Culture Buzz radio show. You can listen here as Mike explains the origin of the whole "Sneezing Cow" thing, why he's not raising pigs anymore, and the inside scoop on why he hasn't retired to live off his royalties.
Roughneck Grace is on sale through August 31st for $14.99.  Get your signed copy over in the Sneezing Cow store.