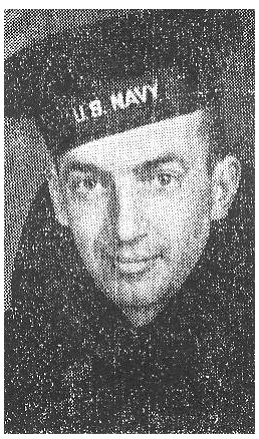 Dallas G. Perry, Yeoman Second Class, has arrived safely at Iwo Jima, according to word received here by his wife and son, who reside at 1562 1/2 East Madison Street.
Perry is part of a Navy Communication Unit that was established on Iwo Jima soon after D-Day.
Dallas Perry entered the United States Navy on December 16, 1943 and received his boot training at Great Lakes, IL. He received his combat training at San Bruno, CA and Oceanside, CA and left for overseas in July of 1944. He was stationed at Pearl Harbor until January of this year.
He was formerly employed at the Eau Claire Book & Stationery Company of this city.