Michael Perry and the Long Beds October 1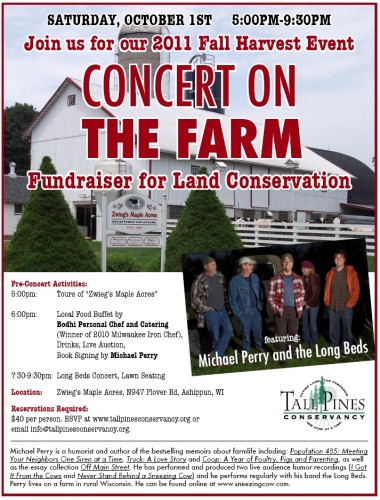 We're happy to say that Mike and the band will be playing (Mike will sneak in a few stories, as well) in Ashippun, Wisconsin, this coming Saturday. This is an RSVP event. Click on poster to enlarge, and get more specific information here. Speaking in very general geographic terms, Ashippun is located in the triangle of space delineated by Fond du Lac, Madison, and Milwaukee.
Rumor has it (and weather permitting) we will be playing on the back of an International Harvester rig. That's pretty much perfect.
We are also pleased and honored to announce that for this show the band will include our friend and guest guitarist Mary Cutrufello.