Chicken Feed Retrospective
Yesterday I fed the chickens homegrown corn, oats, and squash (yah, the squash that starts to go bad, we boil it and serve the chickens…they peck it right down).  While wading back from the coop through the snow, I was reminded of this photo, which shows all three of the food items listed above, back when they were young and green: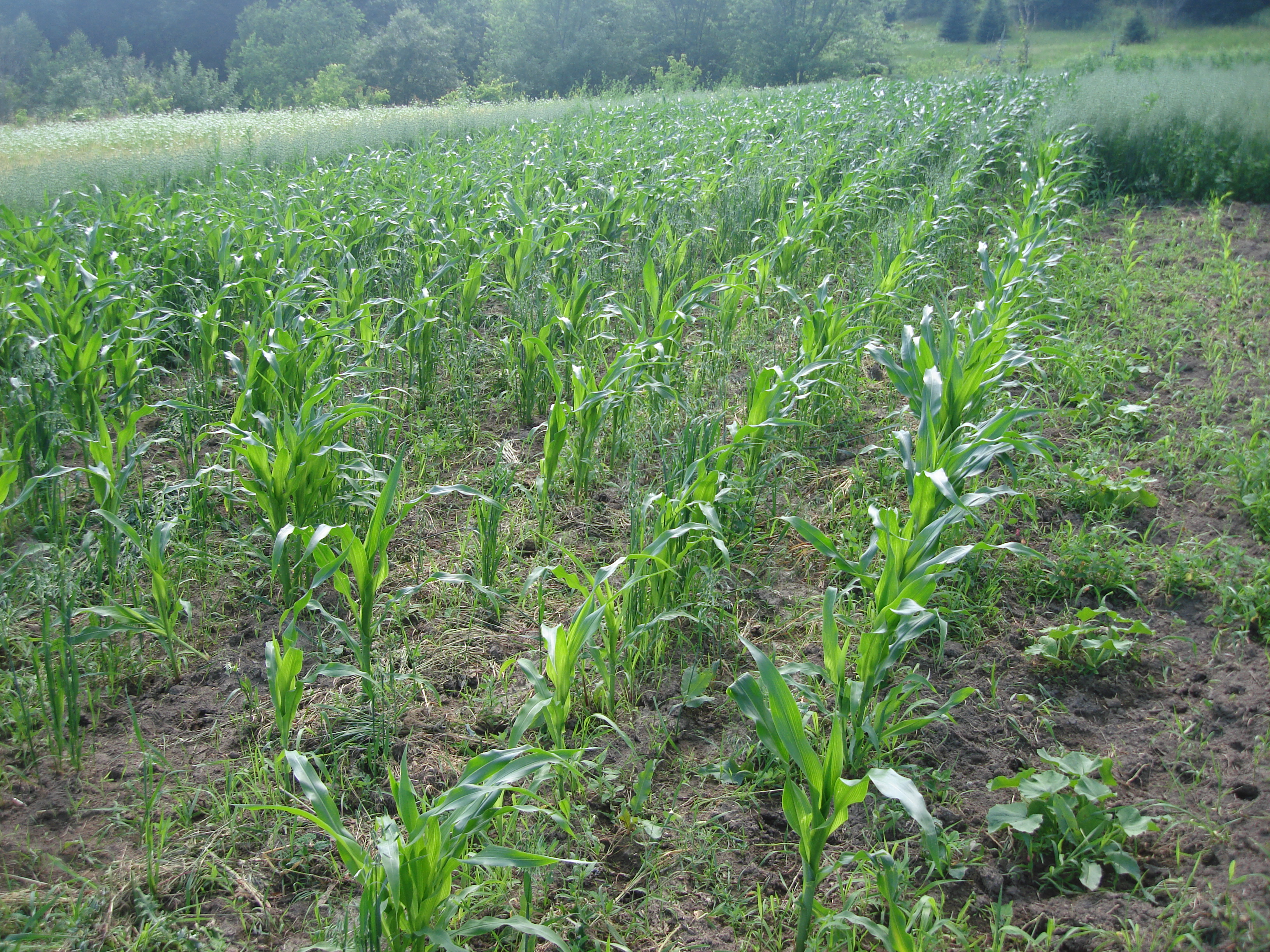 The photo also reminds me to thank my wife and eldest daughter, as they weeded this corn the day the photo was taken, causing it to outgrow our other corn and produce the best ears.  While they were weeding, I was on book tour talking about how I was raising corn…photo below is from glamorous write-in-laundromat-while-socks-spin day: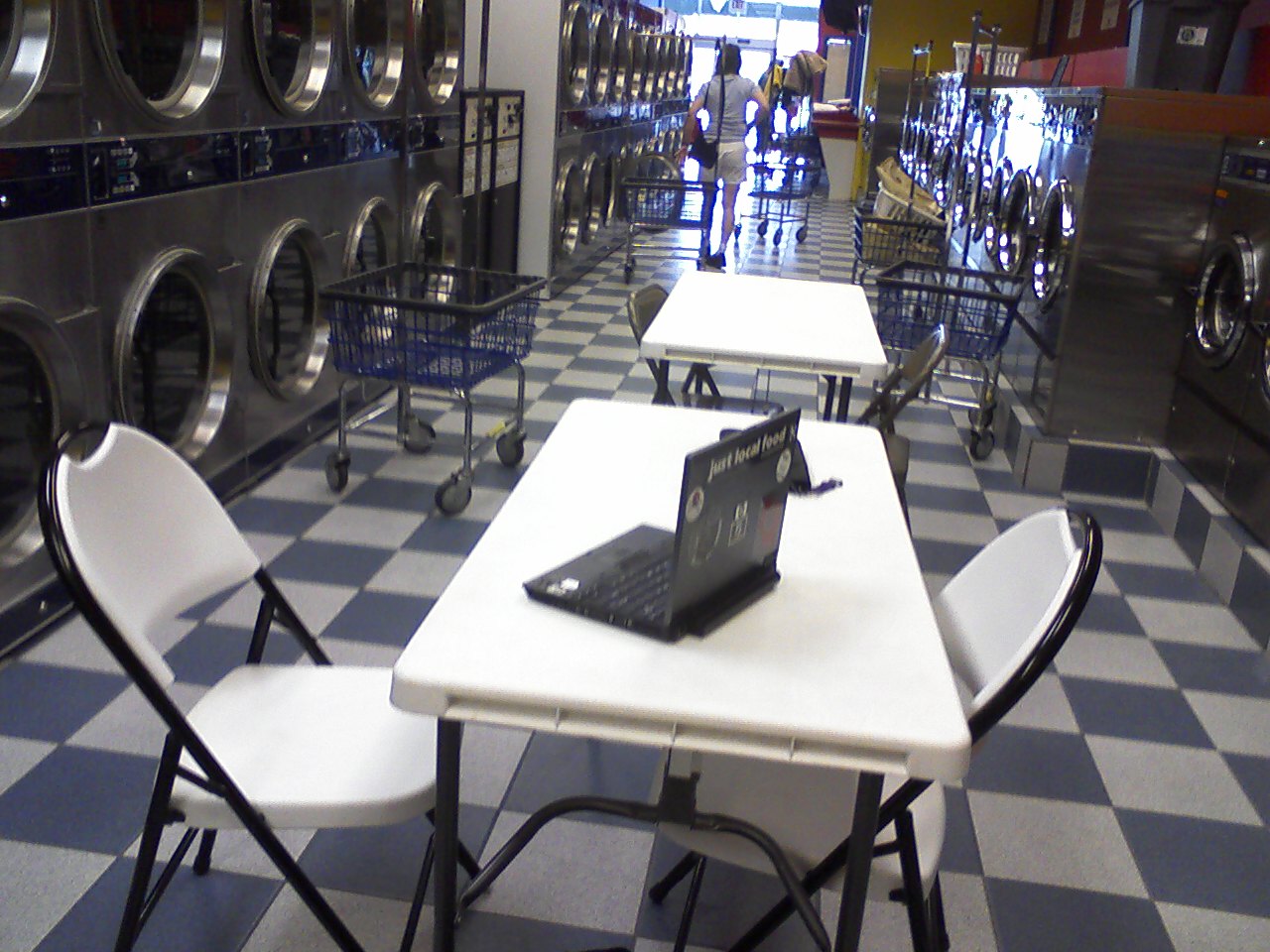 Yes, that's a Just Local Foods sticker on that laptop.