Michael Perry: The Hunker-Up at The Oconomowoc Arts Center – Night #1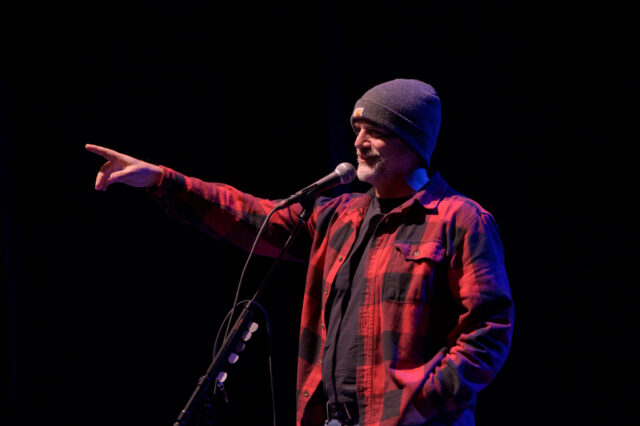 What's the difference between hunkering up and hunkering down? Well, we hunker up together, and a whole lot of us are sure ready for that…plus this one includes dinner! Join The Oconomowoc Arts Center for the first of two nights for a happy, heartfelt "hunker up" with Wisconsin's New York Times bestselling author (Population 485, Truck: A Love Story, Roughneck Grace), humorist, musician, and radio host for a heartfelt and hilarious evening of stories and songs, and the stories behind the stories and songs.
Perry also hosts the nationally-syndicated "Tent Show Radio," records a weekly Voice Mail, performs widely as a humorist, and tours with his band the Long Beds.
Menu: Bacon-wrapped pork tenderloin with garlic mashed red potatoes and green beans, farm chicken noodle soup, and apple crisp.
Dinner begins serving at 6 p.m.
Regular $39
Seniors/Military $34
Youth (6-19) $18
Add Dinner For $16
Dinner option sales close December 19.