Michael Perry: Stories and Songs (and Stories Behind the Songs) at Big Top Chautauqua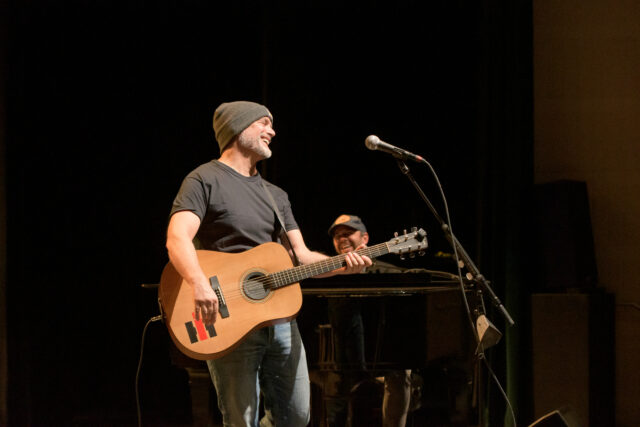 Howdy Folks!
We are excited to announce the premiere of a very special night with Michael Perry at Big Top Chautauqua!
On Saturday, August 20, 2022 at 7:30 PM, Michael Perry will present a brand new show. Reminiscent of the VH1 Storytellers television series, Mike will be joined onstage by his longtime bandmate, and sometimes personal pilot, Evan Middlesworth. In addition to the side-splitting laughs and fresh stories fans have come to expect, he and Middlesworth will perform stripped-down versions of several songs from Perry's musical catalog and share the backstory behind the songs…in addition to a few tales from the tour van. More details can be found here.
Tickets are $26 for adults and half-price for youth and can be purchased online here.