Michael Perry, S. Carey and Ben Lester streaming live from The Pablo Center – August 6, 2020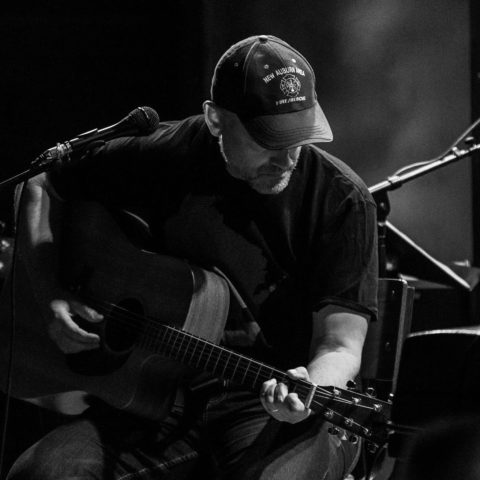 Howdy Folks,
On Thursday, August 6, as part of the Pablo Streams series, Mike and his friends, S. Carey and Ben Lester, will be playing for you live from the JAMF theater at the Pablo Center in Eau Claire, WI. There will be some collaborative works as well as their own tunes. The show is free. To sign up to watch the show, you will need to register here.
The event starts at 6:30PM (CT) on August 6th, 2020.
Michael Perry's music beats with the same heart as his New York Times bestselling books: blue-collar roughneck meets joker with a library card.
Perry has been involved in numerous musical collaborations, composing and performing "Winter Sleeper" with S. Carey and Ben Lester, co-writing "Red Leaf" with Grammy-nominated jazz pianist Geoffrey Keezer, co-writing "Deeper Kind" with Phil Cook, and composing liner notes for the John Prine tribute album "Broken Hearts & Dirty Windows," (with Bon Iver frontman Justin Vernon) and the Blind Boys of Alabama album "I'll Find A Way." Perry also collaborated with Vernon and Flaming Lips lead singer Wayne Coyne on a project that began when Vernon approached Perry and said, "Say, you're a nurse…" The results were bloody, but then that was the point.
ABOUT S. CAREY
At its heart, Hundred Acres—the third full-length album from Wisconsin singer/songwriter S. Carey—finds him grounded comfortably in his skin, but still with one foot in the stream. More direct than ever, there is a wellspring of confidence in this new batch of songs that lays bare the intricacies of life while keeping its ideas uncomplicated.
Trained in jazz, Carey's astute musicianship has never been in question nor taken for granted, and the execution of Hundred Acres' new ideas is seamless. He intentionally unburdened himself from a more complicated instrumentation palate for these ten songs, and, in effect, this modification to his approach brings the content of the work much closer to a living reality. By giving equal status to the indifference of nature and the concerns of a material world—while employing more pop-oriented structures instead of the Steve Reich-ian repetitions of his past work—a new balance is struck that creates something unique. This in turn provides equal status for the feeling that created each song, and the feeling each song creates. Almost impossibly, there is more air between the bars; Carey and his contributors sway like treetops in the wind, remaining flexible enough that they never threaten to break.
ABOUT BEN LESTER
Ben is a member of both S. Carey and Michael Perry and the Long Beds.  He has recorded or performed with many artists such as Tallest Man on Earth, Miley Cyrus, Shane Leonard, Hemma, and Anna Tivel.  Usually you'll find him adding an array of sounds behind the pedal steel and keyboards. 
Tickets for this show are free, register here.
See y'down the road,
Sneezing Cow Crew