A Virtual Evening with Michael Perry to benefit Tall Pines Conservancy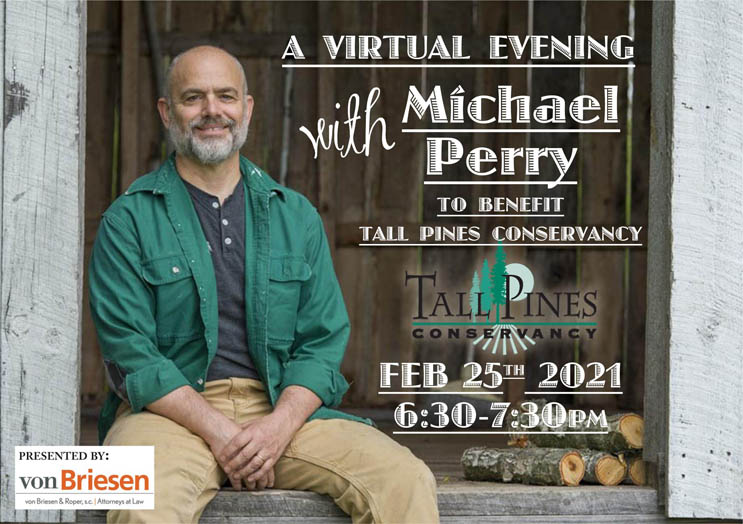 Tall Pines Conservancy will be presenting a special fundraising event with Michael Perry for you to experience from the comfort of your own home!
Drawing on his prolific writing career (14 books and counting…his most recent is Peaceful Persistence), his background as a Midwestern farm kid (and a Wyoming "sorta-cowboy"), and his heartfelt and hilarious one-man shows, humorist and New York Times bestselling author Michael Perry will virtually host this virtual auction from his rural Wisconsin back forty and put his own twist on presenting the items on offer to support the Tall Pines Conservancy mission.
Registration ($50 per person) is now available here.
The Registration Fee of $50 is Tax Deductible and includes a gift package featuring LaBelle Cheese and Mayer Farms beef sticks. Please consider donating a gift registration to a local farmer when you register OR if you are unable to attend the event.