A Virtual Evening with Michael Perry to benefit Tall Pines Conservancy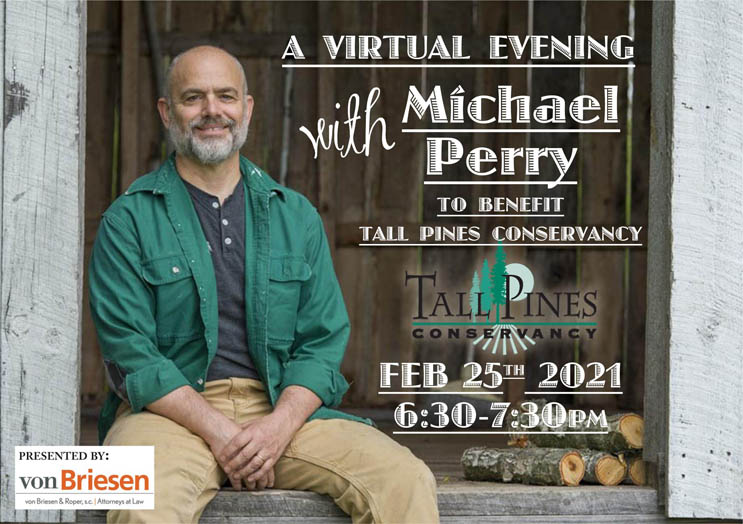 Tall Pines Conservancy will be presenting a special fundraising event with Michael Perry for you to experience from the comfort of your own home!
Mike will be dropping to visit via video to share a few stories (and some photographs) from his rural Wisconsin back forty childhood. He'll appear several times during this virtual auction of items on offer to support the Tall Pines Conservancy mission.
Registration ($50 per person) is now available here.
The Registration Fee of $50 is Tax Deductible and includes a gift package featuring LaBelle Cheese and Mayer Farms beef sticks. Please consider donating a gift registration to a local farmer when you register OR if you are unable to attend the event.
For more information on the work done by the Tall Pines Conservancy, visit here.