DISTRESSED COOPS (Hardcover)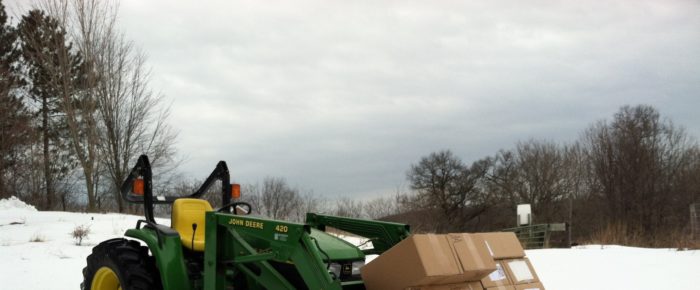 WOW. That was fast. ALL SOLD OUT. Thank you, thank you. The donation to Feed My People will go out this week!!!
Howdy Folks:
The pandemic has resulted in the longest stretch of time Mike has spent at home this century. The result of this homebound time: 3 new books, a fancy new t-shirt and a lot of overdue sifting through gems in the pole barn, aka Mike's Magnificent Gift/Junk Shop. Also known as The Confluence of All Entropy.
These hardcovers were in the bottom of a box Mike hauled down to the pole barn a few years back (see photos at this link). When recently unboxed, they were found to be rumpled, scrunched, and slightly squashed…yet eminently readable and perhaps perfect for that summer cabin or ice fishing shack. There are only a handful of these coveted collector's items, each signed by Mike and on sale for $9.99 plus we'll throw in a Sneezing Cow sticker with each order and then donate $8.00 per book to Feed My People (that's 16 meals per book). When they're gone, they're gone. Yep.
To get yours, click here.