Where Can I Watch "How Ya Doin'"?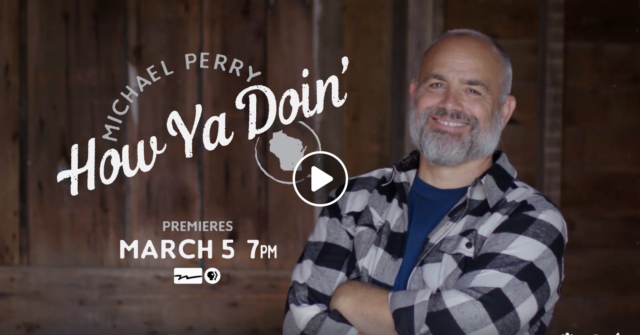 If you missed it the first time around, or want to watch it again, here's what we know for now:
Michael Perry: How Ya Doin can be viewed online during the broadcast simulcasts here: https://wpt4.org/watch-page/ (available no matter where you live, I'm told) on the following dates and times:
Sunday March 10 @ 9:00 a.m.
Saturday March 16 @ 3:30 a.m. (what are you doing?)
Sunday March 17 @ 8:30 p.m.
DVDs of the program are available with a donation to Wisconsin Public Television. Call 1-800-422-9707 or email [email protected]
Back to shoveling snow.