Michael Perry and the Long Beds Announce Special Guest Shows
Two upcoming Michael Perry and the Long Beds shows (at the Mabel Tainter Theater and the Mineral Point Opera House) will feature special guest Ben Lester, pedal steel guitar player for S. Carey, Aero Flynn, and Swedish songwriter The Tallest Man on Earth. Ben has recorded with Sufjan Stevens, Bon Iver, and even Canadian astronaut Chris Hadfield (for the first record ever made in space)! Ben's sweeping sound is a reflection of his love for woods and water and an appreciation for the place of pedal steel in roughneck folk and country music.
SPECIAL NOTE: For the Mabel Tainter show, the Long Beds will be joined by Ben's father Kalvin, longstanding and respected country chickin' pickin' guitarist extraordinaire known for his work with The Thundermen.
Sept. 14th Mabel Tainter Theater tickets available here.
Sept. 15th Mineral Point Opera House tickets available here.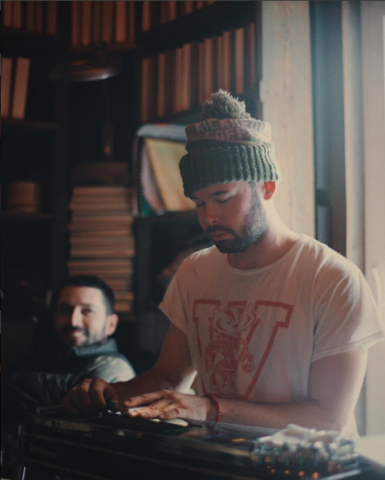 Photo
credit
: Corey Beinhert